We would like you to share a pic of your lil one
taken anytime during this December.
It can potray them doing anything!!
Since its
FesTeE December
, each of our
Residence Designer will be picking 1 (one) favourite photo
of their choice and they will be scrapping it for you.
The layouts will be posted here and the originals will be mailed out to the chosen scrapper Mummy together with a
FesTeE Scrappin Kids
goodie bag for your lil one!!!
So hurry......
Email us your pic at
scrappinkids4@yahoo.com.sg
by
31st December
and we will announce the chosen pic on the
1st of January!!

Exciting isn't it??!!!

Here's are photos of our Residence Designers' lil ones


Jasmin's
Leena's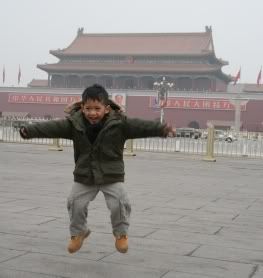 Liza's


Wati's

Please take note that by emailing us your photo,
you had given us permission to use it in a layout and to display
it on this blog or in a linked gallery


These are some Precious photos of our scrapper's lil ones


Do join in the FesTeE Photo Fun!!!